Into Your Hands Africa serves a population of which 80% are unemployed. Enterprise projects such as establishing marketing cooperatives, local stores and increasing the output of landholder farms are how we improve the local agronomical economy. We focus on vocational training in areas such as animal husbandry, country veterinarian work, and teaching in local schools. These community investments not only help individuals and their families to become self-sustaining, but they invest in local youth to gain relevant enterprise skills to bring back to the villages.

​Families and Children

$30 a month provides business training courses, veterinary services and an agricultural or livestock project.


​Students and Schools

$30 a month supports a high school scholarship for a needy student.




​Communities and Leaders

$100 a month provides one development workshop to 250 families to forever change their economic outlook. 

​​
Powered by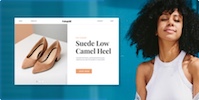 Create your own unique website with customizable templates.