Take part in changing the future!
There are plenty of opportunities to volunteer throughout the year with Into Your Hands-Africa and we thank you for your interest! Volunteers can also travel to Uganda to visit projects and become an Ambassador to the organization sharing in the mission of Into Your Hands-Africa to empower youth and families in rural Uganda through education and enterprise development.
---
Volunteer your Time and Talents

Whether you are working in our office to fulfill administrative needs, participating on a committee, working on events or running special projects, there is a spot for you on our team!

Current Needs:
1) Social Media Person
2) Graphic Designer
3) Videographer
4) Administrative Support

Become an Ambassador

As a "Insight Trip" participant you travel to Uganda, get to know the communities by helping Into Your Hands-Africa with various volunteer tasks. If your specific skills lend themselves to conduct educational workshops for the students or staff, or if you can consult on specific projects, we will work coordinate these opportunities with our staff on the ground. It is also a great time to visit your sponsored child so you can know them personally. During each trip there is also a safari to a National Game Reserve to see the wildlife, flora and fauna. To find out about upcoming trips, please

contact us.
Powered by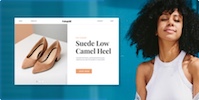 Create your own unique website with customizable templates.