Life Skills Scholar Success Story

Mugumya James Buza

Throughout James's primary school education he lived at home with his parents in Kinoni in central-west Uganda. As a young boy James always dreamed of becoming a doctor. A career only 0.00007% of Ugandans is able to realise today.

As James moved up in school his parents' struggle to find money for his school fees became increasingly difficult. James's parents are subsistence farmers. They own a small plot of land where they grow maize, beans and plantain. It is the income from the crops they don't use to feed their family which pays James' school fees and those of his brothers and sisters.

James and his parents had never imagined the possibility of him earning a secondary school education. When they found out that Into Your Hands-Africa had a scholarship program they immediately applied and were selected. Into Your Hands- Africa supported James through his Senior 1 to Senior 4 at St Denis Secondary School. Unable to afford the boarding fees but living too far from St Denis to walk every day, James moved to his uncle's house and lived with them throughout. During his school holidays James used to plough fields and fetch jerry cans of water to earn a little pocket money. His older sister also helped him meet the additional fees requirements and often sent him money to buy books and pens.

By the time James completed his senior 4, something on 20% of Uganda's youth are able to achieve, Into Your Hands-Africa began the tertiary scholarship program. He applied, and was selected and studied his Advanced Level in Kampala for two years as a scholarship student. Then a high school graduate, James applied one last time for a university scholarship from Into You Hands and was selected. He moved to St Elizabeth's Institute of Health Professionals in Kampala where he started his Bachelors of Clinical Medicine and Laboratory Technician.

Nine years later, James has graduated and has become a qualified lab technician and can work in any health institute or hospital as a medical clinician. He is currently interning at a nearby health centre to gain more experience and practical skills before looking for a paying job. He has also been volunteering at Into Your Hands-Africa collecting data from health centres across the district. He is a hardworking, bright young man with a full life ahead of him. Despite having reached this far, his childhood dream of becoming a doctor is still alive. We expect he may just reach his dream.
---
School Infrastructure Success Story
Girls Dormitory, St Denis Secondary School
As I sit with Ms Nakiyingi Lucy, the Headmistress of St Denis Secondary School chatting about the progress of the school, the girl's dormitory comes up as a subject of conversation.
'You cannot run a good secondary school without a girl's dormitory, and here's why:' explains the headmistress.
'Having a girl's dormitory protects our girls. It safe guards them against boda boda men and other thugs who often wait for them at the start and end of every day. A teenage girl walking up to 3 hours per day to reach school faces a lot of challenges and often ends up falling pregnant and dropping out of school.'
'Our dormitory also allows for our students to focus on revision. At the end of every school day, our day scholars who walk home find 2 or 3 hours of house work waiting for them. Fetching water, collecting firewood, cooking or washing dishes is a daily chore which means that many of our students are not able to study at all after school. Our boarding students however benefit from ample time to study as well as morning preparation classes which start at 4:30 am every morning and evening lessons from 7 to 10pm. There is a very big difference in academic performance between our day scholars and our boarding scholars.'
'Our boarding students also received regular guidance and counselling and have access to a full time nurse, which is not the case for our day scholars. Often parents fear to talk to their children, particularly about sensitive issues concerning puberty or adolescence. They are also monitored in terms of personal hygiene and learn the value of keeping themselves and their environment clean. This is not always the case in rural households. Having girls stay in our dormitory helps to groom them in becoming the better women of tomorrow.
Into Your Hands-Africa constructed the girl's dormitory in 2011. There are currently 81 girls staying in the boarding section.
Not only has building a girls dormitory at St Denis benefitted the individual student, but has also raised the profile of St Denis as a high standard, academically sound secondary school. The school is able to recruit students from as far as Kampala because they are able to board them. The dormitory has helped increased the school's enrolment by 25% and has improved the academic standard by 60% over the last 3 years since it was constructed.
Ms Lucy has plans to replace the current double bunk beds to triple bunk beds to continue giving more of our girls the opportunity to attend St Denis SS.
Parents Development Association Success Story
Ssendege Charles
Ssendege Charles and his wife, Namata Specioza have been attending our Parents Development Workshops for 5 years. Between the two of them they have attended all 13 workshops held at St Denis Secondary School.
When asked why he continues to attend our workshops Charles says 'because going to the workshops, learning from experts, sharing ideas with our neighbours has given us self-esteem. We have gained the spirit of working hard and trying new things. I have learned about crop rotation, how to increase our food production on the small plots of land that we farm, how to rear animals, how to ensure safe drinking water, how to grow coffee and mangoes as cash crops, how to save and keep records, how to love and care for our family members through communication, balance and trust. Above all, I have gained confidence and have learned ways of earning income to put my children in school, that for me is the most important.'
Charles and Specioza have 12 children. 2 of their have children have graduated high school, the other 10 are still in primary and secondary schools. Nakabuga Margret, a former scholarship student, is currently at university.
Charles was a clonal coffee pioneer. In February 2012 Charles and Specioza attended a parent's development workshop which explored coffee as a viable income generating activity. That evening they sat down in their small living room and together decided to use their savings to purchase coffee seedlings. Soon they had bought and planted 600 seedlings on their own. It was their commitment and hard work which led Into Your Hands-Africa to distribute over 9000 seedlings to 100 families across the district. 3 years later, our coffee trees are blooming and producing over 700kg per season earning our 90 families an average of 700,000 shillings (280$) each. Like Charles, many of our parents who attended our workshop in 2012 and who received coffee seedlings from Into Your Hands-Africa have now expanded their coffee plantation.
Charles and Specioza also have a bakery which brings in about 30,000 shillings (11$) a week, they have bought and planted 3 acres of eucalyptus trees which they hope will keep Margret in university. They have cows and pigs at home and currently have 2000 coffee trees that have started producing decent yields. They are expecting to harvest about 1000kg (approximately 400$) of coffee in the coming season. Specioza saved to buy herself a sewing machine to run a small tailoring business. They are eager to start up a chicken farm in the near future to ensure all 12 of their children complete their education.
It is parents like Charles and Specioza who are transforming their communities. By attending our workshops, acquiring new skills and knowledge, developing confidence and self-esteem to implement what they learn, they have become leading examples and role models in their communities. Charles was recently elected chairperson of Michunda village.
Powered by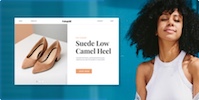 Create your own unique website with customizable templates.