Vocational Training

This program aims at boosting vocational education as a means of overcoming high unemployment rates by providing an opportunity for hands on, skilled education that allows youth to compete in the job market or become job creators themselves. We select the brightest and most motivated students with the hope that upon graduating, they will return to the village and serve their communities.

Enterprise Projects

This program offers entrepreneurs the opportunity to learn valuable skills essential for business implementation and scalability. When adopted, a family receives business and animal husbandry training courses, veterinary services or agricultural advisement and an enterprise project in piglets/chickens, seedlings, or coffee/mango plants. The impact of this project is immediate and sustainable for the family and also for future generations of families who are increasing their financial sustainability and food security.

Women's Enterprise Pilot

In 2016, IYHA will begin the initial stages of a women enterprise pilot. This project breaks systemic issues around the lack of access to opportunity that women/girls experience in Uganda. It is a pervasive problem that girls do not have the economic tools to make a sustainable, living wage. This project increases access to opportunities for young women, which in turn increases the pipeline of educated girls/women, who grow into actualized women and become leaders in their communities

Community Development Associations

To support the shift from subsistence farming to commercial agriculture and animal husbandry, the Community Development Association (CDA) program is being piloted in 2016. The CDA program features three elements: educational workshops and vocational training; (2) home visits where participants may observe other successful enterprise development activities; and (3) internships and mentoring where participants have the opportunity to apply what they have learned in the workshops and home visits.
Powered by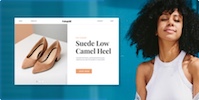 Create your own unique website with customizable templates.